Private Business Travel may not be a luxury for you – it may be a necessity!
A friend of ours has an interesting workweek.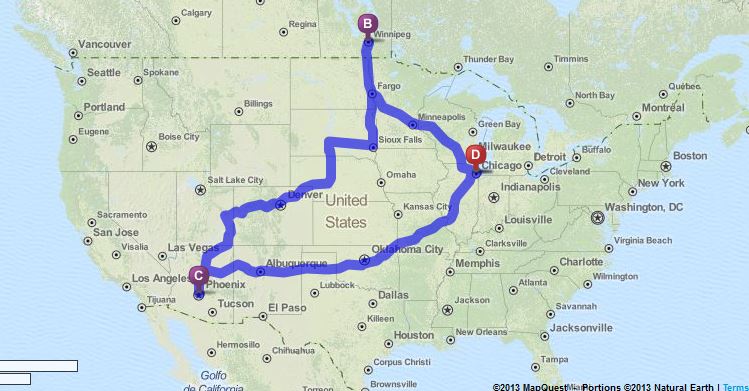 He sells construction materials. His business keeps him traveling frequently from his home base in Winnipeg, Canada to see clients in Phoenix Arizona or Chicago Illinois.
The airlines aren't always helpful – there are not always flights available at convenient times between destinations, and there are no direct or nonstop flights between Winnipeg and Phoenix.
He spends a lot of time in airports and has gotten really good at "working the system."  But one delayed flight, or one lost bag can put a huge kink in the travel schedule of even the most organized traveler. On average, there's a one in five chance that a flight will be delayed, and up to a one in ten chance that  a bag will be delayed or misrouted.
(The overall on-time rating for the industry in April was 80.8%, meaning that nineteen percent of the time, a flight is delayed.  The industry also reports that 5-10% of passengers file a baggage complaint.)
Customers may be sympathetic when you call and tell them that a flight has been cancelled a connection has been missed; but when it comes right down to it,  showing up late or unequipped to a sales meeting just doesn't represent the company or the product well, and it's certainly not good for the bottom line.
When your business absolutely depends on being there on time with equipment in hand, the airlines are just not a great option.

Driving offers more schedule and baggage flexibility, since he can drive direct to his destinations without going hundreds of miles out of his way. But at a total of 4611.22 miles  and  70 hours and 15 minutes of drive time, that's just not a viable alternative.
Private business travel is ideal in that he could control the schedule, fly direct from point to point, and control his own luggage.  Unfortunately, there are also several reasons a private jet may not be an option- there's cost for one, public perception for another. Even jet cards and fractional ownership come with rules, complexity and calendar issues.
Fortunately, there is another option –
SSC works with you to provide fast, safe, reliable transportation that's as flexible as you need it to be.  If your board complains about "private jets," show them the data!  And this is not a huge private jet – small aircraft as small as the Cirrus SR22 to as large as the Citation Encore, we can arrange it so that we take you where you need to go, or you own the airplane; and we  fly, manage and maintain it for you.
Want to learn to fly it yourself? We provide instruction on the way to wherever you're flying anyway. You complete your lessons and work toward your Private Pilot rating as we're getting you to your meetings on time.
Whether you want full-service or complete independence, we've got your transportation needs covered.
Questions?  Give us a call at 866-242-3383.
(Note – Since our friend is flying to and from Canada, there are a few paperwork requirements. SSC pilots are all well-versed in the procedures and will ensure a trouble-free experience.)