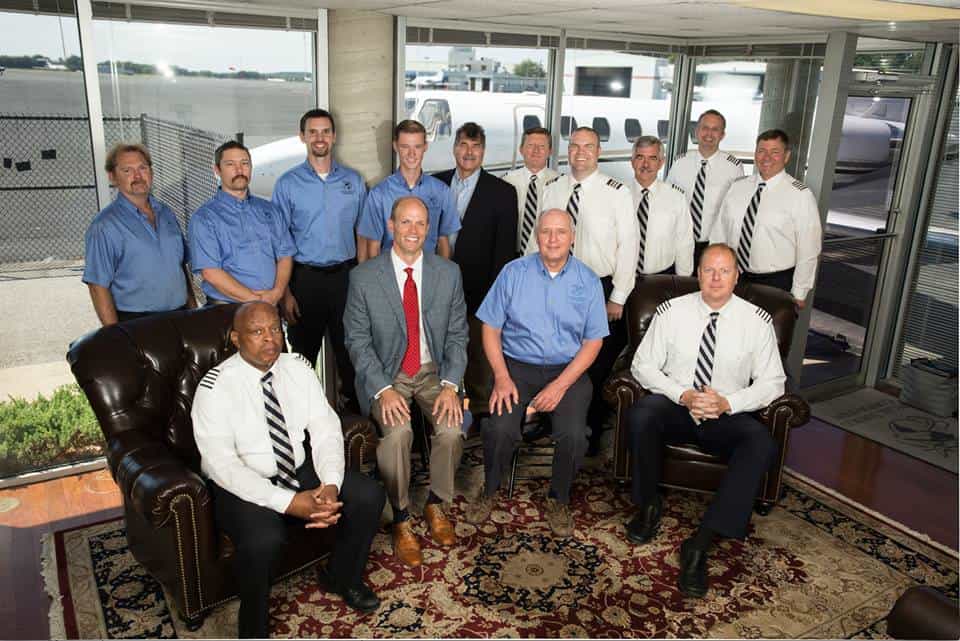 How can we help you?
Our office is staffed twenty four hours a day and we'd be happy to speak with you personally about your needs – call 866-242-3383, email any of us by clicking on our names below, or complete the form at the bottom of this page and we'll get back to you promptly.
Meet the Team
Eric Groves  –  Director of Operations

Eric A. Groves has over 24 years of experience as a pilot, chief pilot, and as a business and flight department manager. His specialty is business and flight operations management. Mr. Groves' prior associations have been with South Carolina Aero (1993-1996), Rhino Aviation (1996-2002), and Special Services Corporation (2002 to date).
Doug Goldstrom  –  President Marketing & Sales
Tim grew up around airplanes and now has over thirty years of industry experience. He has always focused on profitable business strategies and sound business principles to ensure long term growth while always ensuring that safety and quality of service were no less than excellent.  He is dedicated to providing the highest level of service to our owners and customers as he works to grow our business and market share. Some of his prior associations have been with Eastern Airlines (1988-1991), South Carolina Aero Club (1992-1996), Rhino Aviation, and SatsAir (1995-2009).
Ben Forsythe – Chief Pilot

Jeff Parker – Director of Flight Planning

Ronald A. Campbell  –  Director of Maintenance
Ronald A. Campbell has nearly 40 years experience in aircraft maintenance, management, and instruction. Ron graduated from Parks College with an Associate of Science degree in Aircraft Maintenance, and has BA & MA Degrees from Bob Jones University. Ron holds both an aircraft Inspector Authorization (IA) and Airframe & Powerplant (A&P) certificates. In addition, he is an FAA authorized Designated Mechanic Examiner (DME). Various other aviation schools and maintenance training include Flight Safety, Garrett, Embraer, Diamond, Hansa Jet, and Garrett AiResearch.